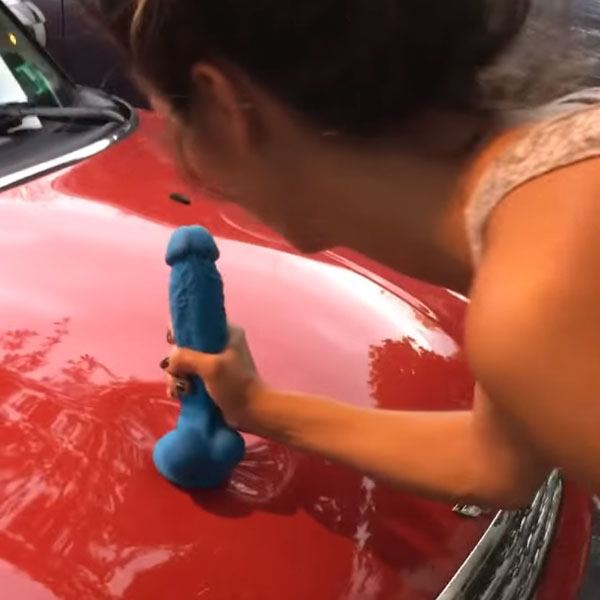 Hey, whatever works.
It sucks when your vehicle gets dented. Nobody wants to go to the body shop and pay tons of money to get it fixed. Now, you don't have to!
These ingenuitive young ladies had a way better idea that actually worked out and got rid of a grapefruit-sized dent. Instead of bringing it in for repairs or leaving the MINI with a large dent, the girls went out and got a large blue dildo with a suction cup on the end to essentially pop it out.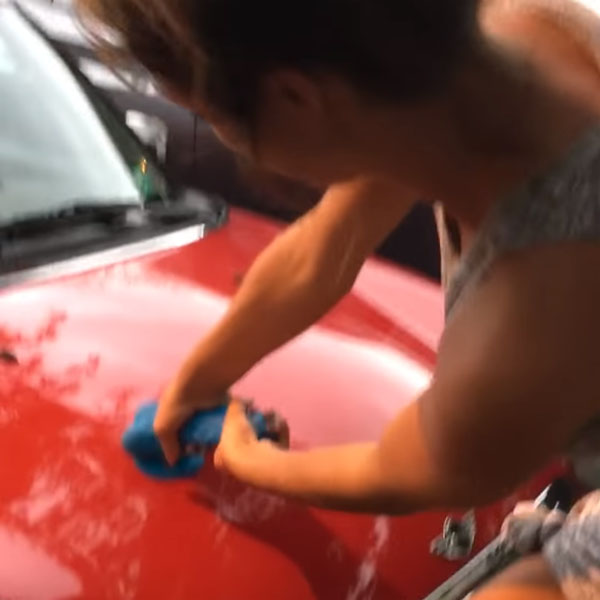 To get the dent out, the girl slammed the dildo against the car, allowing the suction cup to grab onto the hood. After pulling pretty hard, the dent popped out and looked much better than before.
It may not have been perfect, but it was a cheap fix and saved quite a bit of money while getting quite a bit of laughs because of the resourceful tool that was used.
So, next time you have a dent in your vehicle, just go to your local sex shop and save some money!
Source: alice metzger YouTube
Is this the funniest way to remove a dent from your car?