A lot of movies are packed with items you want to have. James Bond's cars, watches, and girls. You want it all. Less 'branded' are the movies that just show a glimpse of a watch dial, a car, or some other gadget. Everybody wanted to have the Nokia 8110 phone as futured in the Matrix, the Audi S8 that was used in Ronin, and the Speedmaster Professional watch used in Apollo 13. A smart way of using product placement.
I am pretty sure – if you are into watches – that you can't stop noticing all these watches in movies. There are several places on the internet that created a database-like overview of movies and the watches that have been featured. The website watchesinmovies.info is a great source for example, to determine which watches were featured in a movie or TV series.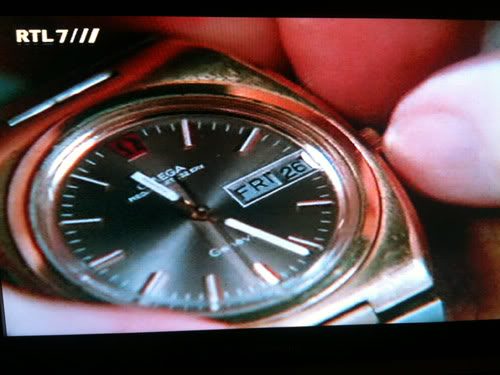 For Wednesday Watch, I selected a few interesting ones to mention, starting with perhaps the most popular TV series of this moment – Mad Men; an AMC show about the world of advertizing in the 1960s. Character Don Draper has been wearing a number of interesting and time-correct watches. We've seen him wearing a Rolex Explorer in one of the earlier seasons and in the current season, he's been spotted with an Omega Seamaster DeVille.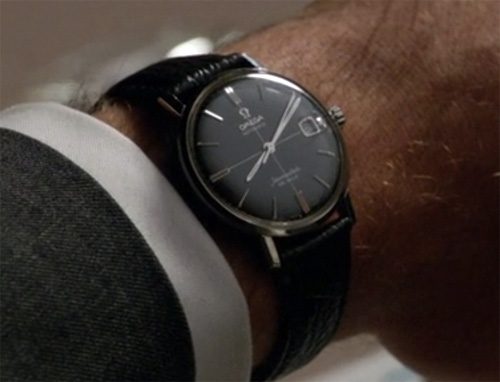 Although you might think that the watch brands are supplying these watches to the production teams, this only seems to be the case in sponsored blockbusters. In the case of Mad Men, a dealer of vintage watches in Canada supplied the Omega to their production team. On another note, Jaeger-LeCoultre did a special engraved Reverso 'Mad Men' version but I have yet to see a Reverso in that show, strangely enough.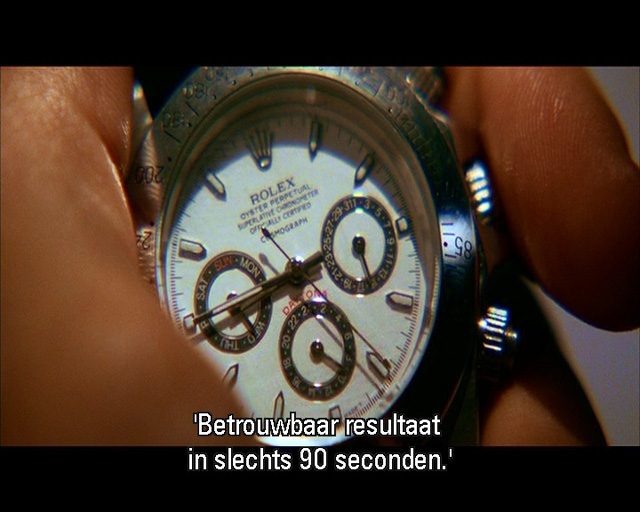 Other interesting movies or series are those who feature fake watches. Jack Bauer being spotted with a fake Rolex Submariner in '24', Sonny Crockett with a fake Rolex Day-Date on President bracelet in 1980s hit series Miami Vice and The Bride (Uma Thurman) checking her fake Rolex Daytona. At least Sonny Crockett changed his fake Rolex for a very nice two-tone Ebel chronograph with El Primero movement.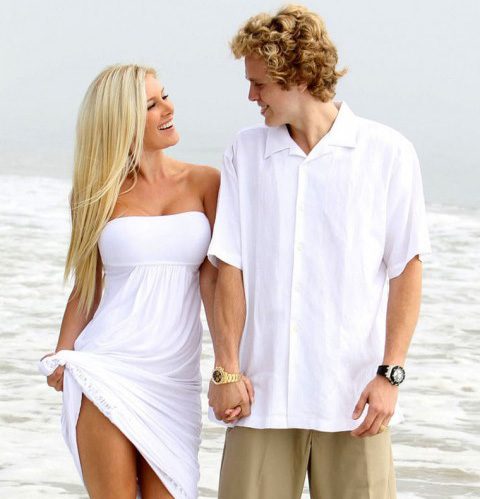 Real life shows like The Hills (MTV) and The Kardashians (E!) are packed with gold Rolex (Daytona) watches and Audemars Piguet Royal Oak watches. I can't imagine that Kim Kardashian really knows how her AP Royal Oak with perpetual calender works. Same goes for Charlie Sheen and the Patek Philippe 5970 he lost to this girl of 'pleasure'. Although it is cool to see some exceptional watches in these series, it can also do harm to your image being a serious watch manufacturer.
Perhaps I am just being naive here, but the use of the Rolex Submariner in Dr. No, the Heuer Monaco on the wrist of Steve McQueen in LeMans, and an Omega Geneve with tuning fork movement seemed more authentic to me than what we've seen in shows and movies in the last few years. Nevertheless, I still keep doing what I always did during movies: spotting watches.
What is your favorite watch in a movie or TV series? Leave a comment and let us know!